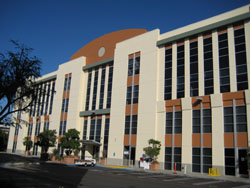 Neff Law Firm, a Prof. Law Corp.

1600 Rosecrans Ave.
Media Center, 4th Floor
Manhattan Beach, CA 90266

+1 310 321 7660
richard@nefflaw.com


VISITING NEFF LAW FIRM: We are on the Manhattan Beach Studios lot. Therefore, you need to turn south (a left if coming from the 405) off Rosecrans Ave. onto Redondo Ave. [BevMo is on the corner, opposite the large building we're in that fronts on Rosecrans]. Once you turn onto Redondo Ave., passing BevMo, the studio is on your right. Proceed thru 3 stop signs, and just past the third one, turn right to the guardhouse and give your name. Once inside, drive all the way back toward Rosecrans; the Media Center is the large building (Bldg 7) at the end. Park in one of the MK Business Center spots and come up to the 4th floor.